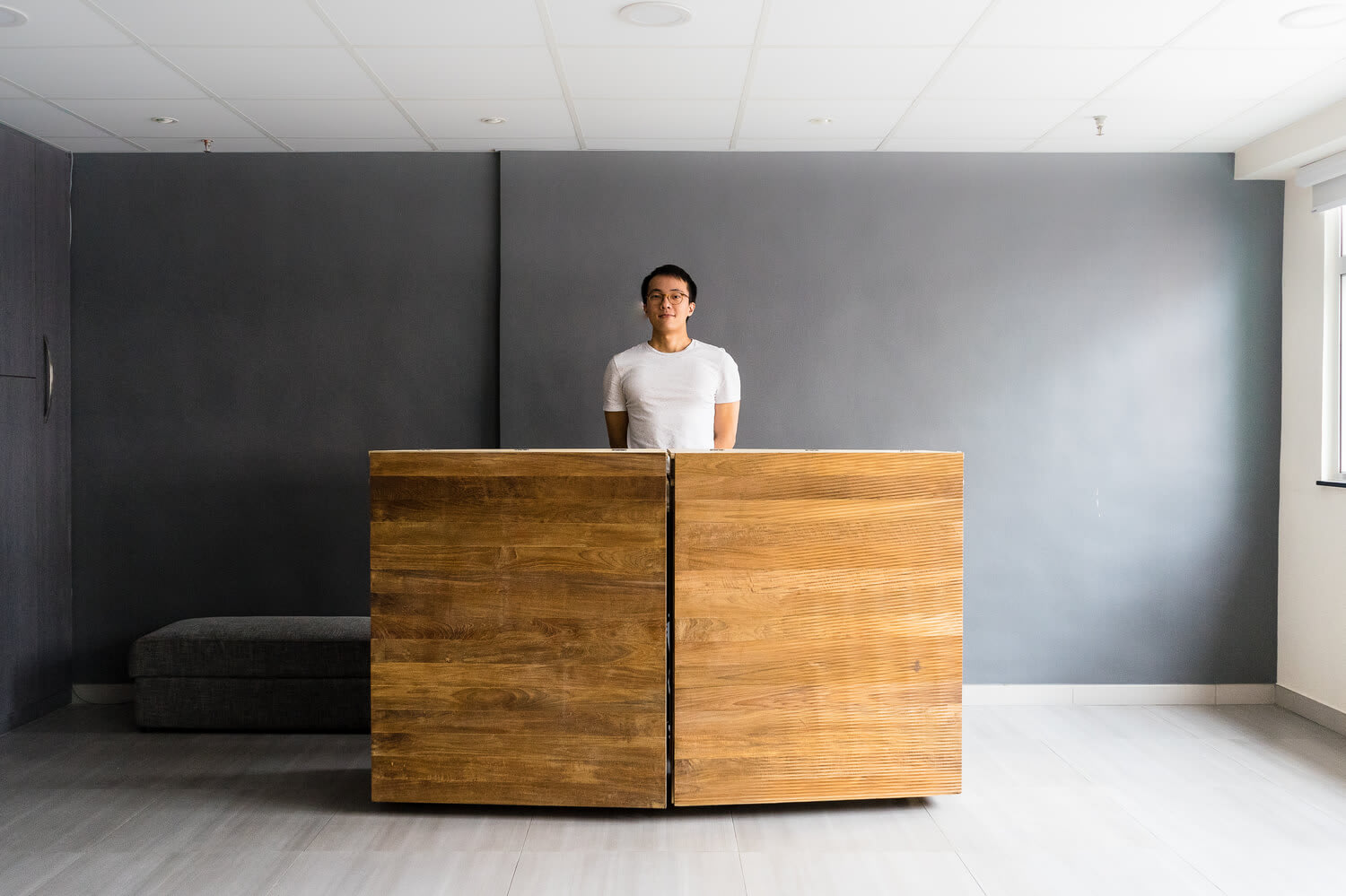 Movabar
A lush and exclusive cocktail bar with mobility capable of transforming and unfolding at a desired location.
A new wave of sharing platforms like Airbnb and Uber has emerged in the past decade. Our cities and living habits have evolved and intertwined into the ubiquitous internet ever since. As sharing of resources is most efficient when transaction cost is low, they work best in high density cities.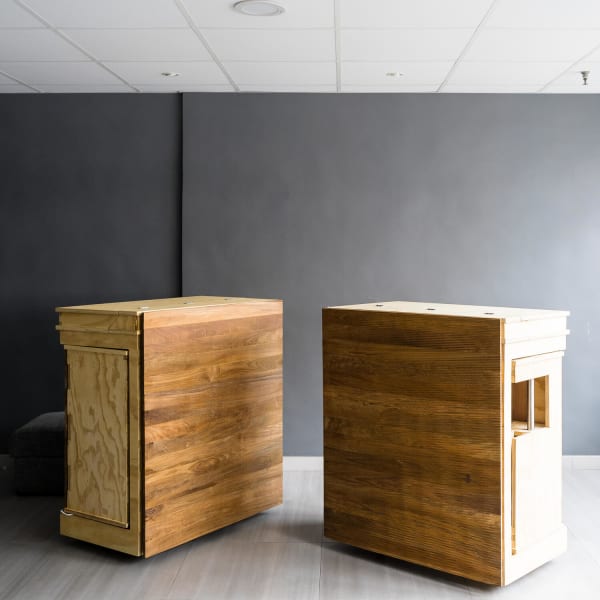 Our idea is to create an on-demand physical serving companion, an exquisite artefact, for the enjoyment of cocktails with a simple click in the smartphone app. The cart is equipped with a built-in freezer, running water, and comes with selected alcohols and ingredients required for the night. It may be rented for a company event, a party or a private gathering just for the beloved.